Do you want clear actionable feedback that makes a real difference to your performance?
It's tough at the top – in particular, it's often challenging to know how you're perceived and performing as a senior leader. You typically interact with a diverse range of key stakeholders, it's common to experience competing expectations and perceptions of performance. Getting the real story about how you're 'showing up' and performing, however, is critical to success – for you, your team and your organization.
Uncover the reality and the truth about how you're showing up as an executive using our effective and targeted process. Our approach provides you with an insightful high-impact leadership assessment. Show how you are leading and clearly identify ways in which you can improve your engagement, your productivity and your overall performance. Not for the faint of heart!
If you're interested in clear, accurate and actionable feedback and want to know more – let's talk!
Our Approach
I take the very best of multi-rater feedback and eliminate the pitfalls. My narrative 360 approach not only eliminates these problems but offers an unprecedented depth of insight that launches leaders into meaningful and often extraordinary change.
Through in-depth one-on-one interviews with key stakeholders, often combined with online open text responses, I'm able to truly explore how you're actually leading, what's working well, what is not and specifically what you need to do to be more effective.
When to Get Feedback?
As CEO
You're undergoing an evaluation process with the Board and they want to get specific feedback regarding your leadership abilities
Regulatory, reporting or fiduciary requirements dictate the collection of stakeholder feedback as part of your review process
You're relatively new in your CEO role, with 12-18 months tenure, and want a meaningful check-in with your key stakeholders regarding how you're doing
You've got high potential leaders on your executive team who need to identify and confirm next steps in their developmental journey
You've got specific concerns regarding the leadership attributes and actions of an executive team member and want to better understand the dynamics behind the situation
As C-Suite Executive
You're undergoing an evaluation process with your CEO and you need to get specific feedback from stakeholders regarding your leadership abilities
You're relatively new in your C-suite role, with 12-18 months tenure, and want a meaningful check-in with your key stakeholders regarding how you're doing
You want to accelerate your career trajectory and want to identify and confirm those few key areas of development that will take you to the next level
Why Scott?
Significant experience working with executives and boards in the collection of actionable feedback and provision of follow-up support
Recognized expert in identifying the attributes and behaviours critical to effective executive performance
Dedicated focus on the linkage of leadership effectiveness to business strategy, operations and culture
Extensive experience facilitating strategic conversations and team alignment with executive teams
Experience in executive roles with multiple and varied stakeholder constituencies
If you want to get relevant,
high-quality feedback and a genuine
assessment of how you're doing,
you're going to have to make the
first move and ask for it.
CONTACT SCOTT
"The interview style narrative 360 feedback that Scott conducts is without question the best formal feedback that I receive. Scott is very thorough, forthright, and provides the information in a way that allows for action and true personal growth. I will definitely continue to work with Scott as I seek additional feedback in the coming years."
Ken Seitz
CEO, Potash
Nutrien
"Scott recently worked with us on a project to complete a CEO leadership review. Scott's facilitation and organization made the process seamless. The results were clear, actionable and constructive. His facilitation of the meetings was critical to ensuring a positive and productive outcome. We are happy with the result and grateful for Scott's expertise and support through this project."
Nancy Harrison
Director & Past Chair
Life Sciences BC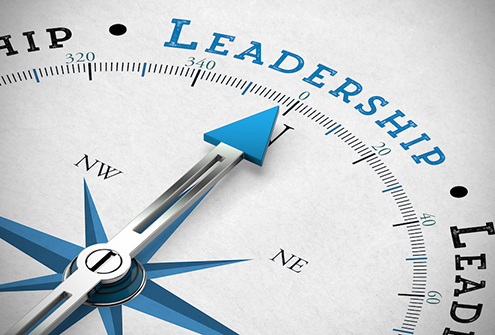 Case Study
After her first 18 months in her role, the Chief Operating Officer of a global resources company was asked to identify priority development goals by the Board and CEO. Primary motives included a desire to ensure continued enhancement of current capabilities as well as determine succession potential for the future. We worked with the CEO and COO to identify key leadership competencies and performance criteria, conducted multi-stakeholder interviews to gather relevant feedback, analysed and generated summary findings, facilitated the debrief conversations and supported the creation of targeted development plans.